If you would like to link your agricultural or agri-biotech site to ours e-mail us.
We are members of Biotechnology Ireland, and BIO Northern Ireland.
We are pleased to link with the following sites: --
The Biobased Information System (BIS) provides daily news on biofuels, bioplastics, bioenergy and thousands of other farm grown biobased products.
For information from the UNIVERSITY OF KENTUCKY on plant molecular farming, especially with tobacco, visit the Kentucky Tobacco Research and Development Center HERE

The University of NEBRASKA has an excellent site HERE on crop technology and their Industrial Agricultural Products Center is HERE
Bayer Crop Science . Following their recent take over of Icon Genetics, we are happy to have had research input from Dr Ulrich Steiner of Bayer for our site.
Checkbiotech.org Checkbiotech, hosted by the University of Basel, brings you the latest news surrounding red, white and green biotechnology and there applications in agricultural. Checkbiotech also keeps you up to date with articles about plant science research, regulatory and political developments for transgenic crops and animals, and developing world projects. For free daily or weekly newsletters sign up at www.checkbiotech.org.
PlantPharma.org is an online community dedicated to a science-based, medically-oriented public dialogue on plant-made pharmaceuticals and their potential to help combat life-threatening illnesses. Our aim is to explore the related life sciences areas through such dialogue, and information sharing among interested stakeholders..
This is a project of the International Academy of Life Sciences, a global network of universities, medical schools, and related institutions that are dedicated to education, training and research in key life sciences issues.
Online Smallholder Directory The Online Smallholder Directory includes breeders of animals such as Alpacas and Poultry to suppliers of equipment. Also animal health products and Smallholder finance and Insurance
The American Farm Bureau Federation - is the largest U.S. farm organization.
It represents the interests of its farmer and rancher members and is considered the "Voice of Agriculture" in the United States.
The Royal Agricultural Society - The Royal Agricultural Society of England aims to play a leading role in the development of British agriculture and a vibrant rural economy through the uptake of good science, the promotion of best practice and participation in high level debate.

New Uses Council Full details of the USDA's Value-Added Agricultural Product Market Development Grants (VADG) program are on the New Uses Council Web site, as well as news, articles, profiles and forums relating to all new uses for plants.
AgBiotechNet® - access to information on genetic engineering, in vitro culture, biosafety, intellectual property rights and other key issues in agricultural biotechnology.
Agriscape an online directory on agriculture and its surrounding industry. Agriscape provides a search engine for agricultural professionals and other interested parties who wish to research various products, services, information, and other topics of agriculture existing on the web.
AgriSupportOnline - Offers agricultural consultancy, new technologies, classified, AgriStore, link your site, free Home pages etc - Australia based
ISAAA International Service for the Acquisition of Agri-biotech Applications - aims to contribute to poverty alleviation, by increasing crop productivity and income generation, particularly for resource-poor farmers, and to bring about a safer environment and more sustainable agricultural development.
Context Network - A U.S. Corporate Consultancy where Molecular Farming is a speciality
APGEN - Phytoremediation is the use of plants, trees and grasses to remove hazardous materials from the environment. APGEN can apply phytoremediation to a variety of remediation scenarios involving both organic chemical contaminants and heavy metals.
Western Australian State Agricultural Biotechnology Centre (SABC) - SABC is the collaborative university Centre for R&D in agricultural and veterinary biotechnology in Western Australia. It provides platform technologies and world class equipment and facilities for R&D in agricultural biotechnology to researchers from universities, state government and industry
AusBiotech, formerly the Australian Biotechnology Association, is the national body of companies and individuals dedicated to the development and prosperity of the Australian biotechnology industry.
Agrifood Awareness Australia, is an industry initiative, established to increase public awareness of, and encourage informed debate about, gene technology - supported by Avcare,Grains Research and Development Corporation (GRDC),National Farmers' Federation (NFF) and the Seed Industry Association of Australia (SIAA).
AgBioWorld is devoted to bringing information about technological advances in agriculture to the developing world
Mayhill Press A hydroponics resource center for inexpensive hydroponic startups. - Hydroponics gardening secrets for starting hydroponic businesses.Includes hydroponic nutrients, hydroponics maintenance, hydroponics production, hydroponic greenhouses, and marketing.
FamilyFarmers - Family Farmers is a daily agricultural magazine located online bringing current news, opinions, markets and reports to farmers in western Canada.
RanchLinks Thousands of Links to Ranch and Livestock Sites including a searchable database.

Life Sciences Network -Society formed (a) To promote the strategic economic opportunity ot the application of biotechnology. (b) To assist members' input into public biotechnology research and development policy, (c) To advance responsible biotechnology research and development within an appropriate framework of regulatory controls based on scientific and risk management principles. (d) To positively influence the continued availability of medicines, products used in crime prevention, food safety testing and similar , which involve or are derived from biotechnology and genetic engineering; - advances which benefit all of New Zealand life.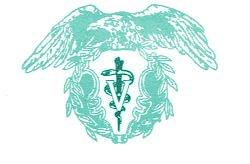 The International Food Safety Consultancy
- is an independant company providing consultancy and training in HACCP. in different sectors, WTO ( SPS - TBT ), codex alimentarius, strategic development, food safety, food security, risk analysis, auditing compliance, enforcement, verification, food law, ISO, food borne disease, cleaner technologies, hygiene education and sustainable growth.
Agroweb Bulgaria - Agroweb Croatia - Agroweb Czech Rep. - Agroweb Lithuania - Agroweb Slovakia - Agroweb Slovenia -All parts of the Agroweb CEE network, set up with the help of the FAO SEUR section of the United Nations.
PrairieLinks- Canada's premier starting point for agriculture
BASAN -
ISAP INDIA - Indian Society of Agribusiness Professionals. ISAP is a network of professionals in India and the SAARC countries and is a non political non governmental organisation started and run by professionals. We already have over 8000 members.
UkAgriculture - Directory of everything agricultural that relates to the UK.
The-Scientist - The web's best science e-zine, for research, news, scientific developments and analysis of what's happening now and in the future.
Agricultural link - Directory of information for Agricultural.
AgSites. web directory of 36000 web-sites relating to agriculture and outdoors
Warmwell - Farmer orientated site looking at all issues British
Agriculture Today Directory of reviewed agricultural sites including links to crop farms, livestock breeders, agricultural services, ag equipment dealers and manufacturers.

FarmTalking - Excellent site on Rural UK agriculture
Agronavigator - The main agriculture site in the Czech Republic.
AgriSeek Directory of agricultural products - equipment, trucks and trailers, agrochemicals, equine, cattle, swine, camelids, sheep, goats, crops, seeds.

mk toxicogenomics . donegal creameries
Letterkenny Homes - a friends website on Letterkenny, near our home